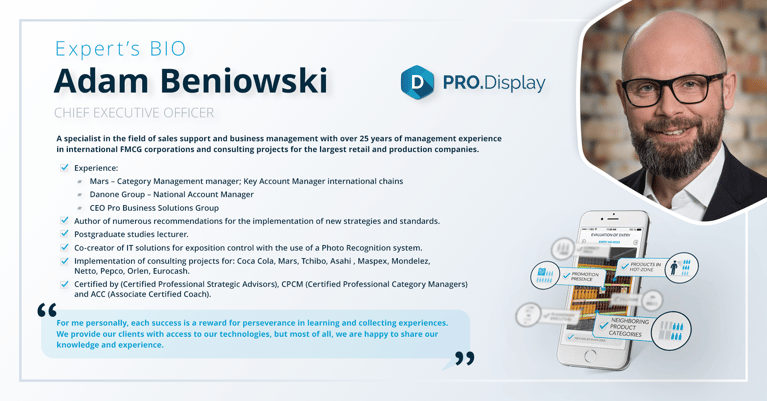 It's up to you to choose: an experiment or an effective and quickly implemented project?
It is worth using best practices acquired by our experts, who have not only implemented many projects with the use of Photo Recognition, but have also worked for many years in managerial positions in the best corporations in the world.
Business requires the highest understanding
and appreciation of the challenges inherent in the FMCG industry. Our experts bring this value right from the start. Contrary to the frequently encountered consulting model, they do not get to know the characteristics of the business during the project itself - they are aware of such needs through their own experience.